Casey Anthony Must Return To Orlando By August 26 To Serve Probation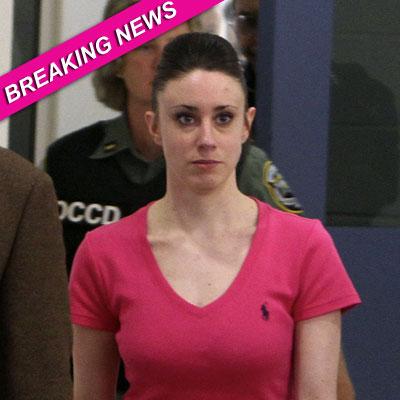 By Neil Woulfe - RadarOnline.com News Director
Casey Anthony must return to Orlando, Florida and report to the Department of Corrections by August 26 to begin serving one-year of supervised probation related to her check fraud conviction.
Orange-Osceola Chief Judge Belvin Perry announced his decision Friday after taking the dispute over whether she had completed the terms of her probation into advisement earlier this month.
Article continues below advertisement
As part of the order, Perry also ruled that her address can remain confidential.
The dispute stemmed from Anthony's 2010 convictions on check-fraud and other charges for stealing a friend's checkbook and forging her signature. At the time, the justice presiding over the case -- Judge Stan Strickland -- sentenced Anthony to time served in jail followed by one year of probation.
But, the Department of Corrections began Anthony's probation while she was an inmate at the Orange County Jail awaiting her trial related to the death of her 2-year-old daughter Caylee. Her probation ended Jan. 24.
Although a jury acquitted Anthony of first degree murder, aggravated manslaughter, and child abuse last month, it found her guilty of four counts of lying to police and she was sentenced to one year for each count. With credit for time served and for good behavior, she was released from jail on July 17 -- 12 days after the verdict.
Soon after, Strickland said he intended for Anthony to serve her probation after she got out of jail, and the judge then amended his original order to clarity his intention.
Article continues below advertisement
In response, Anthony's defense team filed a motion for a hearing to "quash, vacate and set aside" Strickland's order.
Perry heard arguments last week from Anthony's defense team, who said she already served probation and shouldn't have to serve it again. Her defense also argued that Anthony's life would be in danger if she was forced to return to Orlando. (Just this week, a poll named Anthony the most hated person in the United States).