Exclusive
Taylor Armstrong Asking Bravo To Carefully Edit Video Of Russell On Real Housewives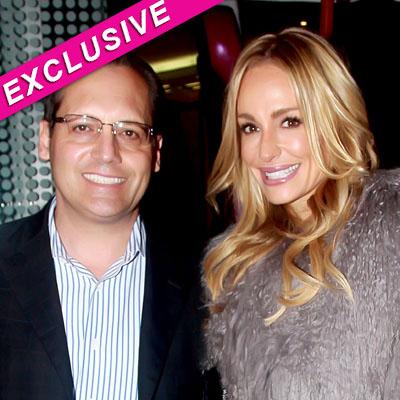 By Jen Heger - Radar Legal Editor
Taylor Armstrong is going to ask executives at Bravo to carefully edit footage of her estranged husband, Russell Armstrong, who committed suicide, from the upcoming season of The Real Housewives of Beverly Hills.
The season premiere of the popular Housewives franchise is scheduled for September 5.
Taylor and Russell's marriage counseling sessions with board certified psychiatrist, Dr. Charles Sophy, were going to be featured prominently as part of her storyline this season.
Article continues below advertisement
But, a source exclusively tells RadarOnline.com: "Taylor will be asking Bravo executives to look at what they planned on airing, with the heightened awareness and sensitivity of Russell's suicide.
"Taylor can only request this as Bravo owns all the footage and both she and Russell signed off on having any control with how they were portrayed on the show. It's important to recognize, Russell agreed to appear on camera, no one forced him to.
"Russell agreed to have his therapy sessions with Taylor filmed with the expectation that it would be aired. In the end, Bravo will have the final say if any changes are made at all, period."
Taylor doesn't want Bravo to cut the storyline completely out of the series though. "Taylor's marriage was in trouble, and she wants to help women that are in similar situations. Taylor believes that showing what was truly going on in her life and marriage, well, there is a story to be told there," the insider says.
Article continues below advertisement
Meanwhile, since Russell's suicide, Taylor has been hunkered down at the rental house she had shared with him. "Taylor was able to get a little bit of sleep last night. She is trying to be strong for her daughter, Kennedy. She is her main concern right now. Taylor is just trying to get through the day," our insider says.
Russell Armstrong Told Pal Just Before Suicide: 'Reality TV Ruined My Life
Russell continued his therapy after filming concluded. "Russell seemed to be working through his issues. No one had any idea that he was suicidal. If something could have been done to prevent this terrible tragedy, it would have been done," the source adds.