Exclusive
Russell Armstrong Told Pal Just Before Suicide: 'Reality TV Ruined My Life'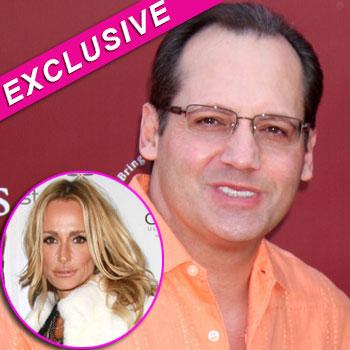 Russell Armstrong broke down just days before he committed suicide and admitted to a friend that reality TV had destroyed his life.
In an exclusive interview with RadarOnline.com Tom Vickers reveals how in his final days Russell was 'somber' and 'withdrawn' and blamed Real Housewives for turning his life upside down.
"It's terrible news," said the photographer, who forged a friendship with Russell over recent months and last spoke to him on August 4. "But during our phone call he didn't sound like the Russell that I knew.
Article continues below advertisement
"He was down in the dumps over the latest allegations that he had abused Taylor. I told him people don't believe everything they read and he told me; 'It's funny how a reality show can ruin your entire life.'"
At the time of his death he was facing divorce drama with Taylor who accused him of physically abusing her.
But while he vehemently denied laying a finger on her, Vickers said he didn't feel up to telling his side of the story.
"He told me the allegations were absolutely not true and that he wanted people to hear that from him. But he admitted he was too emotional and that there was too much to handle.
"He said: 'I hope when I'm ready to speak people will be kind to me.'
"I don't know what has happened with him in the past, but I do know that he seemed like a really good man. He was always cheerful and he had a real Southern charm about him.