Spider-Man Villain Rhys Ifans Not Charged In Comic-Con Incident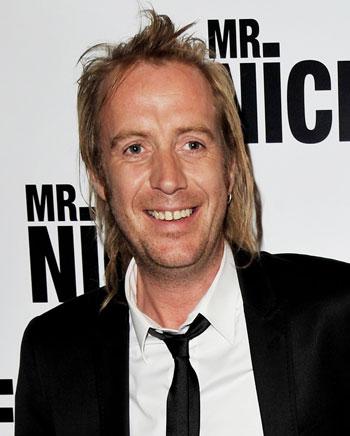 Rhys Ifans, best known for playing the villainous Lizard in The Amazing Spider-Man will not be charged with suspicion of misdemeanor battery in connection with his pushing a female guard at Comic-Con.
Gina Coburn, a spokeswoman for the San Diego Office of the City Attorney tells TheWrap.com, "After reviewing differing witness accounts, our prosecutors concluded there was not sufficient evidence to prove the case beyond a reasonable doubt."
Article continues below advertisement
Police claimed the actor smelled of alcohol and became enraged on July 22 when authorities at Comic-Con refused to admit his friend due to lack of credentials. Ifans, who was on his way to The Amazing Spider-Man panel, was accused of pushing the guard in an effort to get through, and the guard made a citizens arrest.
Ifans was cited and released on suspicion of misdemeanor battery at the time.
He has since apologized for his behavior. And now with the decision being made not to charge him, he can go back to being a villain only on the screen.
MORE ON:
Celebrity Justice