Real Housewives Of Beverly Hills Tape Russell Armstrong Special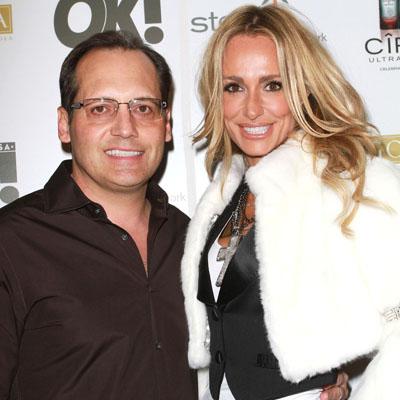 The cast of the Real Housewives of Beverly Hills, without Taylor Armstrong, filmed a special episode to discuss the suicide of Armstrong's husband Russell on Monday.
Cast members Camille Grammer, Adrienne Maloof, Kyle and Kim Richards, and Lisa Vanderpump were given no talking points how to address the troubled businessman's death, the Los Angeles Times reported, as Bravo wanted their natural thoughts and emotions coming across in the special.
Article continues below advertisement
The Armstrong were married in 2003, and their ups-and-downs were well-documented on the Bravo reality show. Recently, the couple was going through divorce proceedings, with Taylor claiming Russell had physically abused her. The show's initial episode this season has been heavily edited, as the storyline dealt with the Armstrongs' marital struggles.
In an interview with Jane Velez-Mitchell, Armstrong's mother John Anne Hotchkiss said her family was "circling the wagons" and warned the network they'd "better not air one frame of my son -- or else!"