Exclusive
Russell Armstrong's Bisexuality Prompted The Divorce With Taylor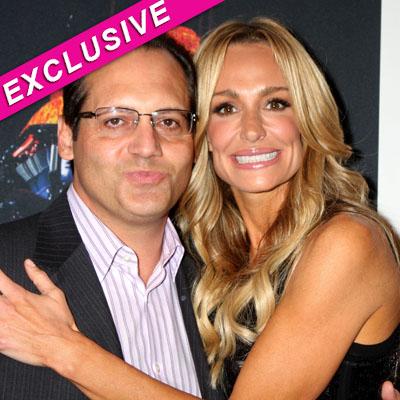 By Amber Goodhand - RadarOnline.com Reporter
Real Housewives of Beverly Hills star Taylor Armstrong endured financial hardships, lawsuits and alleged physical abuse during her marriage to Russell Armstrong, but RadarOnline.com has exclusively learned that his bisexuality is what actually ended their relationship.
"When Taylor found out about Russell's gay explorations, that was the final straw for her and it prompted the divorce," a source close to the situation said.
Article continues below advertisement
"She could put up with the fights about money and being sued, but the fact that Russell might have been cheating on her with a man was just too much for her."
According to the source, Taylor's suspicions about Russell cheating on her with men fueled many fights between the two, and that's when he would get defensive and physical.
"Russell kept telling her the accusations weren't true, but she didn't believe him," the insider told RadarOnline.com. "That's when he would get violent and hit or push Taylor, trying to get it through to her that he wasn't gay."
And although Russell, 47, and Taylor, 38, were in the midst of a divorce when he took his own life, the source says Taylor is heartbroken over his death.
"Taylor is really sick, literally, vomiting and has flu-like symptoms because of all of this," the source revealed. "She's a wreck. Friends have been bringing food over to her and her daughter because she can't even leave the house. It's really sad."
Article continues below advertisement
As RadarOnline.com was first to report, insiders say Russell had been approached about an impending tell-all book that was going to divulge the gay secrets he'd been trying to hide and he expressed "great concern over the book."
When contacted by RadarOnline.com for comment, Ronald Richards, the attorney for Russell Armstrong's estate, denied all allegations. "Taylor filed for divorce because the show or her PR people told her either he goes or she goes. He was becoming too difficult to deal with towards the show's content. This contention is simply fantasy allegations at their finest," he said.