Ricki Lake Begins Dancing With The Stars Campaigning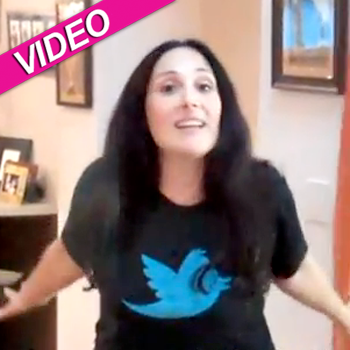 That didn't take long.
Ricki Lake -- who credits Kristie Alley as her inspiration -- wasted no time building a grassroots following for her stint on this fall's Dancing With The Stars, uploading a YouTube video Monday night in which claimed she's "more than a little nervous.
"I'm terrified!" Lake said shortly after ABC announced this season's cast.
The Hairspray beauty said she's "hoping to channel Kirstie Alley because she's a great inspiration for me," in reference to the Look Who's Talking Star's solid run on ABC's ballroom hit last season.
Article continues below advertisement
"I need some pointers, and hopefully some votes," Lake said, "and I'm real excited and I cant want to start!"
Elsewhere, the rest of the cast addressed the upcoming season with tweets expressing their excitement and anticipation of appearing on the star-studded show. Among them...
David Arquette: "It's official I'm doing Dancing with the Stars! I hope you find it entertaining and FUN! Thank you for the opportunity!"
Chaz Bono: "I so happy to finale confirm that I am doing DWTS this season and I couldn't be more excited about it."
Kristin Cavallari: "I can finally confirm...I'm on Dancing With The Stars this season!!! Already having so much fun."
College Student Melanie Moore Wins So You Think You Can Dance!
Nancy Grace: "I've been dying to tell you guys that I am on #DWTS. Can't wait to share the journey with you! www.nancygrace.com."
MORE ON:
Kristin Cavallari
Article continues below advertisement
Carson Kressley: "So excited to be part of the #DWTS cast for season 13!"
Watch the clip here on RadarOnline.com
Hope Solo: "Thx everyone 4 your support. I'm excited for this challenge but most importantly to try and raise awareness 4 women's soccer. #GoBigorGoHome."
Chyna Phillips: "DANCING WITH THE STARS HERE I COME!!!!!!! NEED YOUR VOTE FRIENDS! Xo RT!"
Rob Kardashian: "I'm trending WORLDWIDE b***h!"
Dancing with the Stars 13th season begins on ABC Monday, September 19.