College Student Melanie Moore Wins So You Think You Can Dance!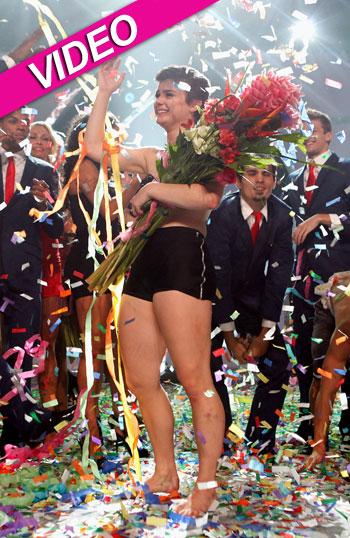 America thinks Melanie Moore can dance.
Moore, a 19-year-old college student from Marietta, Georgia, claimed the prize on Thursday's finale of So You Think You Can Dance, grabbing a hearty 47 percent of the 11.5 million viewer votes cast.
The show's final four was composed of Moore, Sasha Mallory, Marko Germar and Tadd Gadduang.
Host Cat Deeley told the final two competitors, Moore and Mallory, "You two are both exquisite dancers, you have both been amazing," before proclaiming Moore the winner.
Article continues below advertisement
Moore thanked the audience for her win, crying as she was carried off by other competitors, as confetti rained from the ceiling. Her most acclaimed performances this season included her dance interpretations of Bonnie Tyler's Total Eclipse of the Heart and Ingrid Michaelson's Turn to Stone.
Watch the video on RadarOnline.com
Mallory finished second with 32 percent of the votes, while Germar and Gadduang came in third and fourth, respectively.
Moore will collect $250,000 and a sponsorship deal for the victory.