Exclusive
Fans Are Outraged As Dirty Dancing Remake Is Announced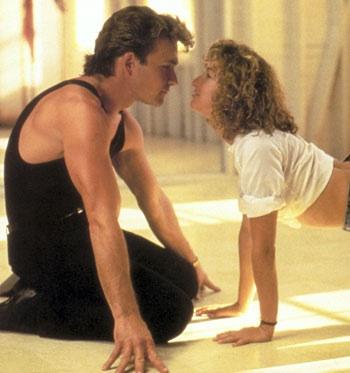 Can anyone fill Patrick Swayze and Jennifer Grey's dancing shoes?
Hot on the heels of the announcement that Lionsgate is planning to remake cult classic Dirty Dancing, fans of the 1987 flick are expressing their disgust on Twitter.
"Guys, it is time to rise up and riot. THEY ARE REMAKING DIRTY DANCING!" tweeted one follower, while another claimed she was going to have a "super stroke" upon hearing the news.
Article continues below advertisement
"Dear Kenny Ortega, NO ONE wants you to remake Dirty Dancing, signed EVERYONE," Shannon K. wrote simply.
Despite the outcry on Twitter-verse, the powers at be in Hollywood are determined to cast a new generation of stars to play Baby and her dashing dance partner, Johnny Castle, and bookmakers are already taking bets on who the top contenders should be.
Fortunately the new film's stars will be pairing up with Kenny Ortega, the choreographer for the original hit so it can be expected that none of the cast will be left in the corner in the dancing stakes.
According to Irish bookmaker Paddy Power,the front-runner to recreate late Swayze's iconic role is fast-footed Justin Timberlake at 3-1 odds, closely followed by Thor star Chris Hemsworth and Derek Hough.
Hough's Dancing With The Stars colleague Carrie Ann Inaba is leading the campaign for the reality TV dancer to win the coveted role. "If they do a dirty dancing remake - THEY BETTER USE DEREK HOUGH," she tweeted on Tuesday.
Article continues below advertisement
As for love interest Baby - the breakout role that made Jennifer Grey famous before her nose-job - Inaba is hoping naturally large-nosed Glee star Lea Michele will play the part.
Michele is at number two in the odds after this summer's hottest star, Emma Stone, with Julia Robert's niece Emma coming in third.
Footloose has already had a Hollywood makeover and the new generation of stars will hit the big screen in October with Kenny Wormald and Julianne Hough leading the dance.