Pippa Middleton Wears Sunglasses On Rainy Morning -- After Night Of Clubbing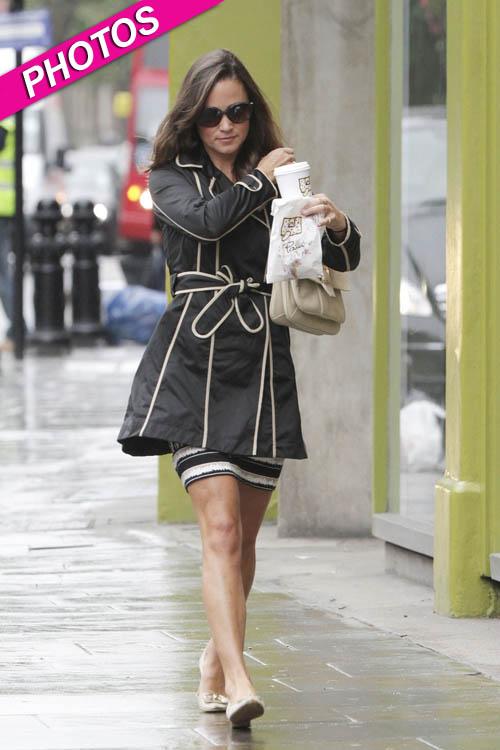 After a late night on the town clubbing with her boyfriend, Pippa Middleton hid behind dark sunglasses, even though the weather was rainy and overcast in London Friday morning.
Pippa , 27 , was snapped doing ( what else!) grabbing some coffee and a snack on King's Road on her way to work.
(That girl loves her caffeine!)
"Her Royal Hotness" -- as she's been affectionately been dubbed -- looked stylish, as always, in a short black and beige coat and matching beige handbag.
Article continues below advertisement
Just hours earlier, the younger sister of Kate Middleton was spotted leaving a Chelsea nightspot with her banker boyfriend Alex Loudon.
Pippa and Alex spent the evening at the club -- which is owned by Prince Harry's best pal Guy Pelly -- before slipping out the back door at 1:30 am to try to avoid the waiting paps.
RELATED STORIES:
Kate Middleton Looks Shockingly Skinny Next To Sister Pippa