Exclusive
Pippa Middleton Vs. Petra Ecclestone! Britain's It Girls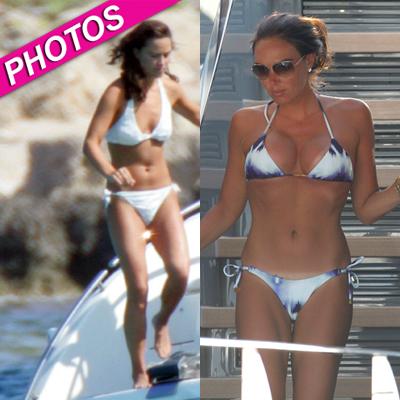 By Leah Ornstein - RadarOnline.com Style & Beauty Editor
Pippa Middleton and Petra Ecclestone are England's most talked-about It Girls of the moment. With their drop dead gorgeous looks and privileged upbringings, it isn't surprising that they have piqued the interest of people all over the world.
But Pippa and Petra have less in common than you think!
RadarOnline.com has the lowdown on Princess Kate's little sister and the Formula One heiress, highlighting their similarities and differences, in this special photo feature.
Article continues below advertisement
Both Pippa and Petra have traveled in the privileged British inner circles for years, but it was only recently that they achieved international fame.
Pippa's 'coming out' party was the biggest bash of the decade – The Royal Wedding. The hard-bodied hottie made her grand entrance alongside of her sis, showing off her covetable curves in an Alexander McQueen gown.
%20
And although Petra has been the belle of several balls (Rihanna performed at her May 2011 engagement party to the tune of hundreds of thousands of dollars!) it was her $85 million real estate investment in the Spelling Mansion that got her noticed stateside.
When it comes to money, Pippa is a commoner compared to Petra, but what she lacks in her trust fund, she makes up for with royal ties – her sister is in-line to be the Queen of England!
Article continues below advertisement
Both Pippa and Petra are fashionistas, but their sense of style is drastically different! While Pippa has redefined recessionista chic along with her big sis, filling her wardrobe with wallet friendly fashions from Topshop and Whistles, LK Bennett heels and Modalu purses, Petra's a la mode mantra is the more expensive the better!
The heiress' closet is filled with vintage Azzedine Alaia dresses, Christian Louboutin heels and Hermes Birkin bags, which cost thousands and thousands of dollars.