Former Cy Young Winner Mike Flanagan Dead At 59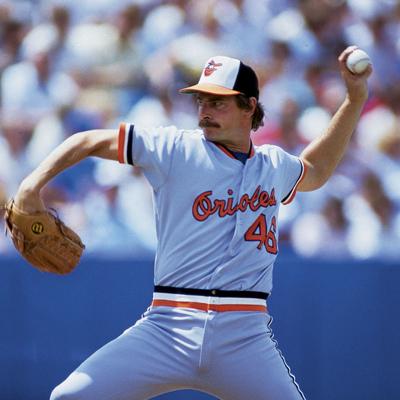 By Adam S. Levy - RadarOnline.com Staff Writer
Baseball pitcher-turned-executive Mike Flanagan was found dead at 59 outside his Monkton, Maryland home on Wednesday afternoon, RadarOnline.com is reporting.
The lefty's greatest career achievement came in 1979, when he captured baseball's greatest honor for pitchers, the Cy Young Award, after going 23-9 with a 3.08 ERA in the team's pennant-winning season. He was also a member of the Orioles 1983 championship squad, going 12-4 that year. After a two-year stint with the Toronto Blue Jays, he returned to the O's and retired in 1992.
Article continues below advertisement
After he retired, Flanagan served in the capacity of a front office executive and television broadcaster for the O's.
Authorities have not yet declared the pitcher's cause of death, though a local sports TV executive claimed Flanagan was upset over taking the heat for the team's long-term struggles, as they have not made the playoffs since 1997.
Flanagan was "despondent over what he considered a false perception from a community he loved of his role in the team's prolonged failure," said WBAL-TV 11 sports director Gerry Sandusky.
According to the station, a relative echoed those sentiments, telling them Flanagan had "wrestled for some time now with the perception of fans and colleagues alike of his role in the team's failures."
Across the baseball landscape, a number of the late hurler's former teammates paid tribute to him as news leaked of his death.
Said baseball's ironman, Cal Ripken Jr.:"I am so sorry to hear about Mike's passing. He was a good friend and teammate ... Mike was an Oriole through and through and he will be sorely missed by family, friends and fans. This is a sad day."