Exclusive
Texas Rangers Pay Tribute To Fan Who Fell To His Death At Stadium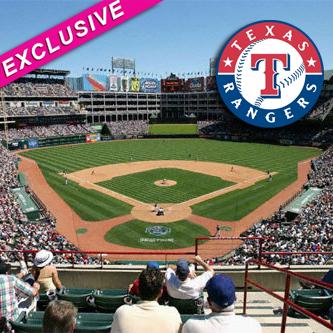 The Texas Rangers baseball team are paying tribute to the man that fell 20 ft to his death at their stadium Thursday night.
The Arlington based ground are flying all of their flags half-mast as a mark of respect to Shannon Stone, who died in front of his six-year-old son in the tragic accident.
The team will go ahead as planned with their game Friday night against the Oakland Athletics but there will be a minute's silence for people to pay their respects.
Article continues below advertisement
The 39-year-old from Brownwood, Texas died after reaching to catch a ball tossed into the crowd by American league MVP Josh Hamilton.
But Stone lost his balance and fell over a railing to the concrete floor during the Rangers-A's game.
Although Stone was initially conscious after his fall, he "went into full arrest" during the ambulance ride to the hospital, according to Arlington Fire Department authorites. He died at a Fort Worth hospital less than an hour later.
Stone had been a firefighter for 18 years, local officials said, and leaves behind a wife and son.
Texas Ranger officials would not confirm if they have been in contact with the man's family. However, the team's president Nolan Ryan said Hamilton was "very distraught" over the incident.
Hamilton, who is a former crack cocaine addict, wrote in ESPN magazine four years ago that he "prayed to be spared another day of guilt and depression and addiction" while battling his demons.