Oksana Grigorieva's Desperate Call To 911 After Son Injures Hand : 'He's Losing Blood Badly'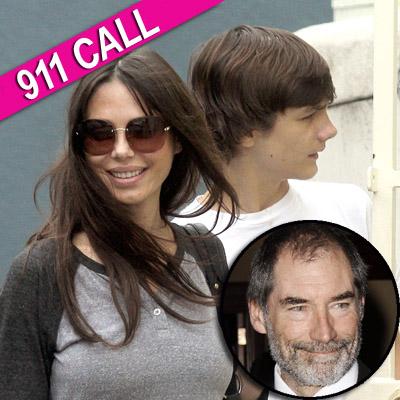 By David Sargeant - RadarOnline.com Police Reporter
RadarOnline.com has just obtained the frantic 911 call during which Mel Gibson's ex, Oksana Grigorieva, is heard calling Los Angeles City paramedics to come help her injured son, Sasha, after he slashed his arm in their Sherman Oaks, Calif. home on July 29.
"He's losing blood badly," Oksana tells the operator. "He cut a huge chunk out of his arm!"
"He shut the door very fast and the chips... He's bleeding."
Article continues below advertisement
Sasha can be heard faintly in the background, talking calmly to his mother telling her he's going to pass out, until a loud boom is heard.
"Oh my God, he just fell down! Oh my God, seizure, seizure!" Oksana screams.
The 13-year-old son of Oksana and former James Bond star Timothy Dalton apparently put his hand through a stained glass window, causing it to smash and slice his arm, as RadarOnline.com was first to report.
"Neighbors heard screams originating from Oksana's home," one source told us.
Eyewitnesses say they saw Oksana running outside the home and into the middle of the street, clutching her 21-month old daughter Lucia, whose father is Gibson. Oksana was hysterical and in tears.
"Oksana was telling people it was a simple, yet frightening, accident. Sasha lost his balance and in the process of attempting to steady himself, he accidentally put his hand through a window," the source said.