Paramedics Called To Oksana Grigorieva's Home -- Teenage Son Slashes Hand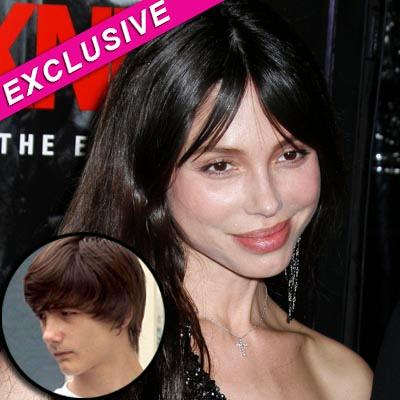 The teenage son of Oksana Grigorieva and former James Bond star Timothy Dalton was hospitalized this week after slashing open his hand at the home owned by his mother's ex lover, Mel Gibson.
Los Angeles City Fire Paramedics have confirmed to RadarOnline.com that they responded to a desperate 911 call originating from the Sherman Oaks, Calif., house where Grigorieva and Alexander, nicknamed Sasha, still live.
Article continues below advertisement
Gibson's 21-month old daughter Lucia also lives at the four bedroom address.
The incident occurred at 4:36pm on Wednesday.
Sasha, 13, reportedly put his hand through a stain glass window, causing it to smash and slice open his hand, multiple sources told RadarOnline.com.
The wound required a significant amount of stitches. Sasha was later released from a Los Angeles area hospital.
"Neighbors heard screams originating from Oksana's home," said one source.
MORE ON:
Oksana Grigorieva
"Then, they report seeing Oksana running outside the home and into the middle of the street, clutching Lucia. Oksana was hysterical and in tears."
Mel & Oksana's First Hollywood Appearance
Dalton, who starred in two Bond films, including The Living Daylights, later arrived at the home, another onlooker said.
"Oksana was telling people it was a simple, yet frightening, accident. Sasha lost his balance and in the process of attempting to steady himself, he accidentally put his hand through a window.