Exclusive
Nick Cannon Says Mariah Carey Is Getting Her 1990's Body Back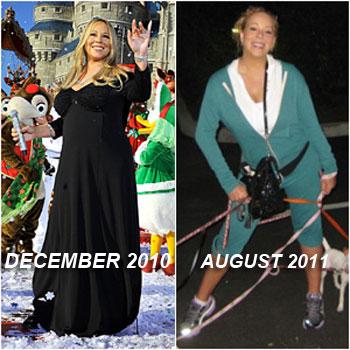 After giving birth to twins Moroccan and Monroe Cannon on April 30th, Mariah Carey is looking better than she has in years, and her husband, Nick Cannon, insists that the pop star is going to look like her old self in no time!
The Grammy Award winning singer recently tweeted a photo of herself walking her beloved Jack Russell dogs and showing off her super fit figure in a snug sweat suit - and her suddenly slimmer figure seems to support her husband's prediction.
Article continues below advertisement
Nick Cannon exclusively told OK! Magazine that his wife is determined to get her 1990's body back.
"She is getting it off," he exclaimed about the baby weight. "She is about to be 1990 again!"
The proud pop and America's Got Talent host also dished on the difficulties of juggling work and his home life.
"It's the toughest thing in the world - leaving my family in general, not just my children, but my wife," he said. "Knowing that she is there with them being mommy, I don't want to miss any of those moments!"