Kate Gosselin Takes The Tots To Get Trimmed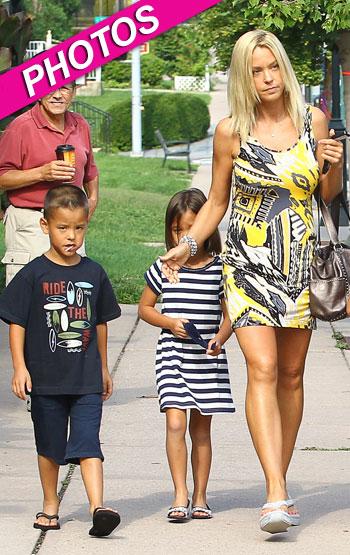 - RadarOnline.com Senior Reporter
Back to school time!
Kate Gosselin took her eight little children to get hair cuts on Friday and RadarOnline.com has the photos of the gaggle of Gosselins out running errands.
"Just got home from haircutsX8. Only 1 thing on the long list of school prep... Moms, u no what I mean? So much 2 get done. Sad 2c summer go!:(," Kate Tweeted about her day.
The blonde 36-year-old single mother is no longer a reality-TV star; TLC announced this week that they would no longer be airing Kate Plus 8 after the end of this season.
Article continues below advertisement
While wrangling the sextuplets and twins is her full time job, Kate said on Twitter that she likes the on-camera lifestyle. "I plan on staying on tv :) but if I have to to provide for my 8 lovelies, of course!" she wrote.
Kate's ex-husband, Jon Gosselin, exclusively told RadarOnline.com he was "relieved" his kids would be off television...for now!
What do you think should be Kate's next move? Leave your comments below.