Jersey Shore: The Situation Knocks Himself Out, Continues Courting Snooki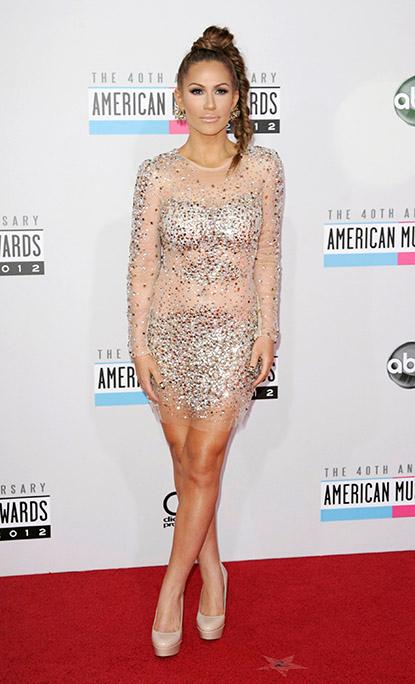 By Adam S. Levy - RadarOnline.com Staff Writer
Mike "The Situation" Sorrentino rammed himself headfirst into a wall, and continued his romantic pursuit of Snooki, as Jersey Shore's fourth season continued in Florence, Italy with a special pre-VMAs episode Sunday.
This week's episode picked up during last week's cliffhanger, as The Situation and Ronnie looked to be on the verge of an all-out fistfight after The Situation had told Ronnie's on-again, off-again girlfriend Sammi that her man had plotted to bring girls to their digs.
Article continues below advertisement
Strangely, The Situation fired the first shot at himself, as, in an angry frenzy, he rammed his head into a wall. (He later told Ronnie the self-inflicted head smash was to numb any pain he might have suffered from the get-go.)
When The Situation and Ronnie finally made contact with one another, nothing really happened, as Vinny and Pauly D pulled them apart without further incident.
"I don't think either of them know how to punch," Pauly observed in an off-camera interview.
A dazed and confused Situation went to the hospital, where he was diagnosed with a light concussion and a neck sprain, leaving him wearing a neck brace for the remainder of the episode.
While the physical damage was limited, the incident might have shown the Dancing with the Stars vet who his true friends are, as only Pauly D bothered to accompany him to the hospital. When The Sitch arrived back at the cast's digs, he pouted about the lack of attention he received.
Article continues below advertisement
"Nobody was really checking on me all that much," he said, "so I kind of felt alienated a bit."
The only thing that did go right in the episode for the Situation was the building romantic tension between he and Snooki, who was annoyed with her boyfriend Jionni for not wanting to engage in phone sex.
Snooki told The Situation that while she's till upset at him for claiming they had hooked up, she'll always love him as a friend. The Situation took this as proof Snooki and her beau Jionni aren't meant for one another, keeping the hopes alive we could see the show's two biggest stars get romantic somewhere down the line.