Busted! Snooki Caught Drinking On The Job At Pizzeria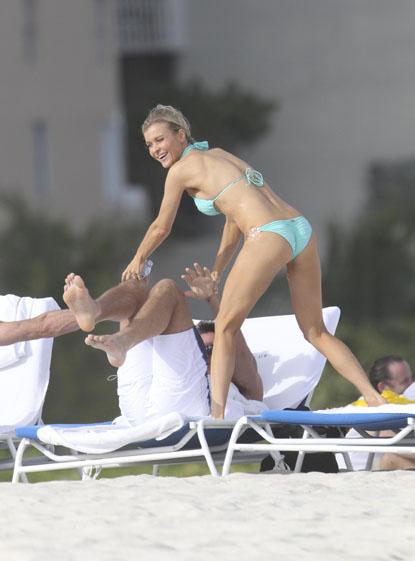 By Adam S. Levy - RadarOnline.com Staff Writer
It's good Snooki's making millions off endorsements, appearances and book deals: the pint-sized beauty just isn't wired for everyday labor.
We learned so much Thursday as Jersey Shore's fourth season continued in Florence, Italy, where the cast all got jobs working in a pizzeria.
Snooki's problems at the new gig started with miscommunication, as she could not understand the Italian dialect her pizzeria co-workers spoke to her in.
Article continues below advertisement
"I don't know English," an elderly pizza man told Snooki, who replied, "I know! I don't know what the f**k you're saying anytime you talk to me!"
Later in the episode, Snooki happened upon a way to make the long day pass by faster: Drinking!
She split a bottle of wine with pal Deena in the bathroom, only to be caught by her boss moments later; both unconvincingly denied their guilt.
The irritated boss spilled the wine out in front of Snooki, which she later said was "alcohol abuse ... because I could have drank that!"
Also in the episode, the ever quotable media darling, spurred on by a suggestion from pal J-WOWW, decided she wanted to have a mold cast of her boyfriend Jionni's manhood to keep her company while she's in Italy.
"It's like he'd always be with me," said the hopeless romantic.
Watch the video on RadarOnline.com
MTV airs a special new episode of Jersey Shore on Sunday at 7/6c before the MTV Video Music Awards. (Jersey Shore normally airs on MTV Thursdays at 10/9c.)