Jane Wiedlin – We Got The Beat (And The Peroxide)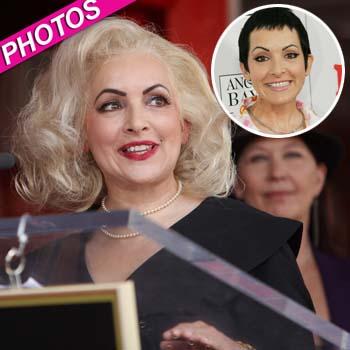 Her lips are sealed -- but her bleach bottle ain't!
Yes, that's Jane Wiedlin, the Go-Go's guitarist, showing off a new look from the pixyish get-up we've grown accustomed to.
Wiedlin sported a fuller figure and shocking white hair while attending a ceremony Thursday, awarding the iconic 80s girl band a star on the Hollywood Walk of Fame.
The ceremony took place in front of the joint the band made their debut at more than 30 years ago, The Masque.
Article continues below advertisement