Mattel Celebrates She-Ra Anniversary With Special Figure, DVD Sets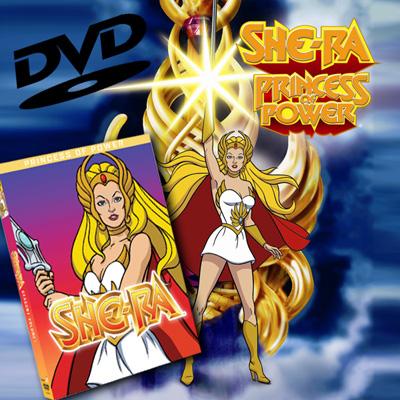 A trip to the toy store these days is like a stroll down memory lane, as toy companies are marketing to the children of the 80s (now adults in their 30s) with collector-friendly re-releases in every aisle, from Star Wars to Masters Of The Universe to Ghostbusters to comic book Superheroes.
Well here comes another blast to the past, who left her fingerprint during the decade of decadence: She-Ra: Princess of Power, He-Man's twin sister who starred in an action figure line, 93 cartoon episodes, a Christmas Special, more than 20 Princess of Power book titles, 12 comic books and a quarterly magazine.
Article continues below advertisement
Take UFC Home With You With Jakks
"One of the original female superheroes, She-Ra combines femininity with strength, and in so doing is a timeless symbol of empowerment for women of all ages," Classic Media's Nicole Blake said. "Countless male superheroes have been reintroduced to today's audiences -- now, celebrating the 25th Anniversary, is the time for She-Ra!"
With the huge anniversary, Mattel will release collectibles on www.MattyCollector.com throughout the year, including a She-Ra action figure.
Sweet Dylan's Candy Bar Doll Available Now
In addition, the first season of the Princess of Power series will be released on DVD, She-Ra: Volume 1, Season 1 and through digital downloads on iTunes and Hulu. If that's not enough to scratch your She-Ra itch, the entire series is coming to DVD in She-Ra: The Complete Series 25th Anniversary Edition, and the box set will include collectible stickers, an iron-on and an episode guide.
"As the most powerful woman in the universe, She-Ra continues to add her strength to our collector portfolio," Mattel's Scott Neitlich told RadarOnline.com in a press release. "Being able to give fans new collectibles and keeping our heroine relevant after 25 years through new adaptations is a true testament to the iconic stature of She-Ra."