Sweet! Dylan's Candy Bar Barbie Doll Available Now!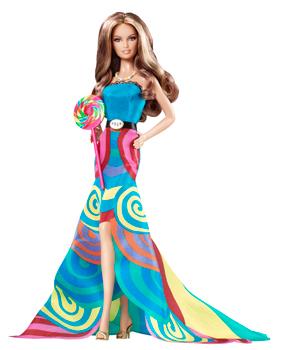 Dylan Lauren, the daughter of fashion icon Ralph Lauren and CEO of Dylan's Candy Bar, has been immortalized in the way every young girl dreams about: a Barbie doll in her likeness.
Sweet Treats For The Holidays : Dylan's Candy Bar
"I was a fan of Barbie from a very early age," Lauren said. "Barbie is an American icon, and to have my own doll is something I never even dreamed of. I examined every detail of the doll to ensure it reflected the colors, playfulness and energy of candy."
Article continues below advertisement
The colorful doll, which comes with Dylan's signature Candy Bar Rainbow pop and candy necklace accessories, is a perfect gift for the Barbie collector or candy enthusiast in your life. The dolls are in stores now, or available at BarbieCollector.com.
For more info on Dylan's Candy Bar