Jaime Pressly Pleads No Contest To Drunken Driving, Will Have Locking Device On Her Car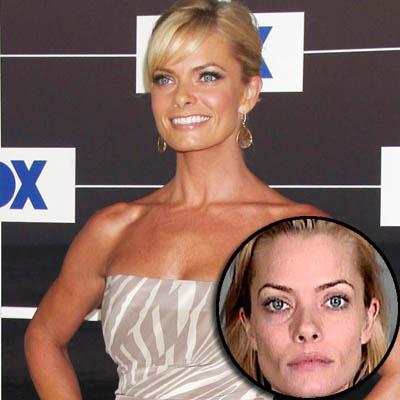 By Adam S. Levy - RadarOnline.com Staff Writer
It was a good news, bad news day for Jaime Pressly Thursday, as she didn't get out of a drunken driving charge unscathed, but won't spend any time in jail either.
The My Name Is Earl star was sentenced to three years of informal probation after pleading no contest to a misdemeanor DUI count of driving with a blood-alcohol .08 percent or higher in connection with a January 2011 arrest. She entered the plea through her attorney Richard Hutton at the Los Angeles Airport Courthouse.
Article continues below advertisement
The 34-year-old North Carolina native will have to complete a six-month alcohol education class, Santa Monica Deputy City Attorney Melanie Skehar said, adding the Department of Motor Vehicles will mandate she has an ignition-locking device installed in her vehicle. She'll also have to cough up $390 in fees plus penalties.
Pressly could have spent six months behind bars if convicted; by entering the no contest plea, prosecutors were willing to drop another count of driving under the influence.
The actress was taken into custody January 5 in Santa Monica, after officers pulled her over on a routine traffic stop. She was charged with driving while having a blood alcohol content of more than .20, more than twice the legal limit of .08.
Pressly has appeared in films such as Ringmaster, Not Another Teen Movie, and Poor White Trash.
RELATED STORIES: