Elin Nordegren Still Dating Boyfriend Despite His Past Relationship With Rachel Uchitel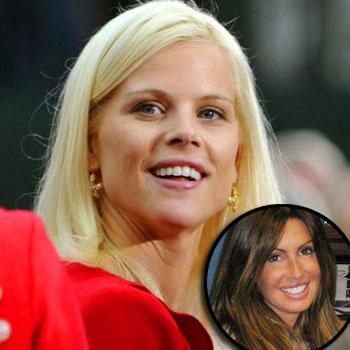 That Elin Nordegren is a strong woman!
Tiger Woods' ex-wife continues dating her American investor boyfriend Jamie Dingman, despite reports that he once had a business relationship with Rachel Uchitel.
The couple "continue to quietly date and are trying to stay out of the spotlight," sources told the New York Post Monday. "He's been traveling a lot for work, while she has been spending time with her family in Sweden."
Article continues below advertisement
The Post previously reported that Nordergren, 31, had moved on after her very public and tumultuous break-up with Woods and was quietly dating Dingman, the son of billionaire Michael Dingman, after meeting at a charity ball in Florida last January.
While it's claimed that Dingman once was "an item" Uchitel, sources reveal the two never date, but did spend time working on a business deal together in Florida that never came off.