Dirty Dancing Choreographer Kenny Ortega Defends His Upcoming Remake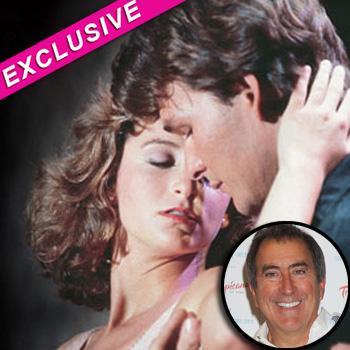 Never mind Baby, nobody puts Kenny Ortega in the corner!
The Dirty Dancing choreographer says he's excited about remaking the 1987 classic, despite the outpouring of resentment from fans of the original.
"I know there are naysayers and skeptics but I'm used to it," Ortega told RadarOnline.com at the So You Think You Can Dance finale on Wednesday, admitting that even he needed a little time to get used to the idea of messing with perfection and directing a new version himself.
Article continues below advertisement
"It took me a minute to see the reason for doing this," he admitted, but went on to say. "We did Dirty Dancing 25 years ago, and there's a whole new talent pool. I think it would be great fun to revisit."
The dance guru who was a guest judge on the SYTYCD finale said he hadn't heard that Justin Timberlake, Chris Hemsworth and Lea Michele were the front runners with bookmakers to win the coveted lead roles of Johnny Castle and Baby.
"I love those three people, I think all three of them are powerhouses!" he gushed, but explained that the casting process hadn't even started yet.
"I have no idea who will star because I don't have a writer yet, and until we know where we are going it is hard to imagine who might help us tell the story but I'm looking forward to getting out there to see new people and visiting the ideas of people we already know," said Ortega.
Article continues below advertisement
Jennifer Grey, who got her big break starring alongside Patrick Swayze as Frances 'Baby' Houseman has pledged her support to the remake on Twitter on Tuesday.
"I love @Kennyortega and trust that he will do something special #DirtyDancingRemake," Grey tweeted.
The 51-year-old actress added via her publicist, "I'm so excited about this news and I think there's nobody better to do this than my beloved Kenny Ortega who is as responsible as anyone for the success of the first one. I can't wait to see what he's going to do with it," reported the Wall Street Journal.
Ortega is grateful to have the backing of the movie's original star, along with Patrick Swayze's widow, Lisa.
"Jennifer and I have been talking and she's been so supportive, as has Lisa Swayze, I couldn't be more thankful for the outreach from the cast and crew of the original movie who have all called and said, 'Go, Ken, go!'"
Don't rule out the chance of Dancing With the Stars winner Grey making an appearance in the remake, as Ortega said he would be delighted to have her back if it made sense to the plot.