Casey Anthony's Defense Team To Fight Judge's Probation Order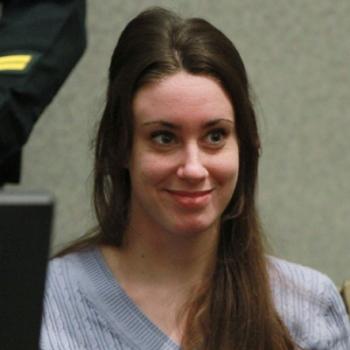 Attorneys for Casey Anthony are expected to file an emergency motion Tuesday seeking to overturn an order by Orange County Judge Stan Strickland that Anthony must go on supervised probation for one year for check forgery in a case unrelated to the death of her 2-year-old daughter Caylee.
In addition, Anthony's defense team is expected to ask that Strickland be removed from the case.
On Monday, Judge Strickland, who was the original judge in the Anthony case before he recused himself over a blogging controversy, ordered 'Tot Mom' to appear back in court in Orlando within 72 hours to face possible probation stemming from her check fraud conviction.
Article continues below advertisement
In January 2010, Strickland sentenced Anthony to probation after she pleaded guilty to using checks she had stolen from a friend. The state Department of Correction had interpreted Strickland's sentence to mean that Anthony could serve the probation while she was in jail awaiting trial, but the judge said last week that he intended that the probation be served after her release.
In amending his earlier order, Strickland inserted the words "the defendant is to report to Probation upon release'' for each of the seven counts of check-writing fraud. The judge also added the words, "nunc pro tunc,'' a legal term that means something is granted retroactively.
When Anthony, 25, was released from the Orange County Jail on July 17 following her acquittal of first degree murder in the death of Caylee, she apparently left the Sunshine State and hasn't been seen since. Under Strickland's new ruling, Anthony would be expected to show up for probation by Wednesday.
Under conditions of her probation, Anthony would be required to check in with her probation officer once a month and she would not be allowed to leave Orange County, Florida without permission.