Names Of Casey Anthony Jurors Will Be Kept Secret Until October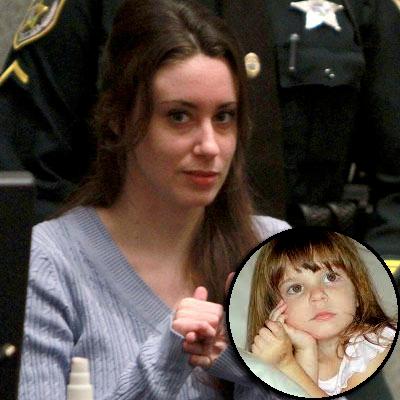 By Adam S. Levy - RadarOnline.com Staff Writer
It was one of the most controversial verdicts ever, but the names of the jurors in the Casey Anthony trial will remain secret -- at least for the time being.
In a 12-page ruling issued late Tuesday, Judge Belvin Perry ruled that the names of the 14 of the 17 citizens who served as the primary and alternate jurors on the Casey Anthony trial will not be made public until October 25 of this year.
Article continues below advertisement
A few members of the jury, such as Jennifer Ford and Russell Huekler, have spoken to the media.
DOCUMENTS: Read The Court Docs Here
In Orlando, Florida, the names of the jurors are traditionally released following the end of the trial, but in the wake of the controversial decision of the jurors -- who acquitted the infamous Anthony of first-degree murder in her daughter Caylee's 2008 death -- Perry has kept the names under wraps for the time being.
"Many people, if not all, were outraged and distressed by the verdict, and were not hesitant to show their contempt for the jurors," Perry wrote in an order Tuesday, referring to the emotional demonstrations outside the Orange County Courthouse after the trial had ended.
Perry wrote that "the jurors themselves were essentially voiceless," and that "no one spoke for the jurors and no one provided evidence concerning the jurors' safety or privacy concerns ... no one argued the public policy consequences of releasing juror information."
Article continues below advertisement
Perry wrote the court possesses "the inherent authority, based upon the unique and alarming circumstances surrounding this case, to protect the safety and well-being of jurors by imposing a 'cooling off' period before the names are released."
Perry, in his ruling, made reference to the 60-year-old woman identified as "Juror Number 12" who abruptly retired from her job at the Publix grocery store and moved out of Florida in the days following the trial. The woman went to such measures "to avoid the animosity shown to her and the other jurors," the judge noted.