Casey Anthony's Return To Orlando Delayed; Emergency Hearing Set For Friday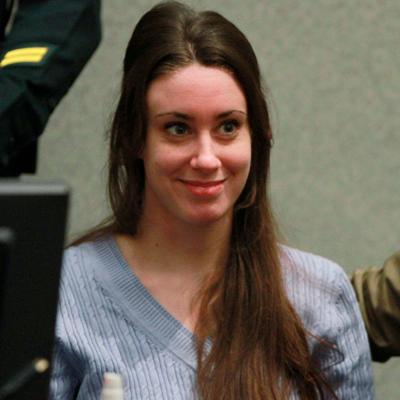 Casey Anthony will not have to return to Orlando, Florida on Thursday to meet with her probation officer for a check fraud conviction after all.
On Wednesday, a judge reversed an earlier order requiring Anthony to come back to Orlando by 10am Thursday.
Instead, the judge ruled that Anthony will not have to start serving her probation until an emergency hearing on Friday can address complaints from Anthony's attorneys about her probation. (Anthony does not have to attend that hearing).
Article continues below advertisement
Anthony's defense team maintains that she completed her one-year probation for a check-fraud conviction while she sat in jail for nearly three years awaiting trial for the death of her 2-year-old daughter Caylee.
Furthermore, her attorneys have said that making the notorious 'Tot Mom' return to the Orlando area -- the scene of her highly publicized and highly charged trial -- would put her "in great peril."
As RadarOnline.com has previously reported, on July 5, Anthony, 25 was cleared of first degree murder, manslaughter, and child abuse related in Caylee's death.
She was only convicted on four counts of lying to authorities.
But several months earlier -- in January 2010 -- Anthony was convicted of felony check fraud charges after she admitted stealing a checkbook from a friend and writing five checks totaling $644.25.
Article continues below advertisement
If Anthony is again ordered to return to Orlando to serve one year of supervised probation, the court orders will be explained to her to "make sure that she understands them and knows what her responsibility is as an offender," according to a court spokesperson.
Her address will be taken, a rapid identification check will be performed and her photograph will be taken, the spokesman added.
After Anthony's release from jail on July 17, she disappeared from public view; the first photos of her -- shopping in Ohio this past weekend -- surfaced on the web this past Monday.