Billy Crystal Itching To Host The Oscars Again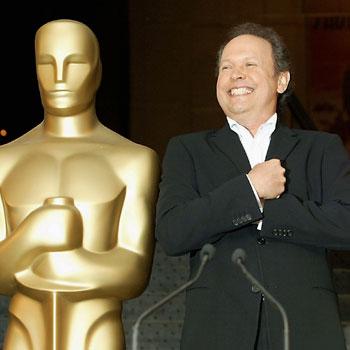 The debacle of the most recent Academy Awards telecast hosted by Anne Hathaway and James Franco -- roundly considered one of the worst in recent memory -- was saved for only a few minutes when Billy Crystal made a cameo appearance.
Now Crystal, who hosted the ceremony eight times between 1990 and 2004, says he is "itchy" to do it again.
Crystal made the admission during a special 20th anniversary screening of City Slickers.
Article continues below advertisement
"It got to be too much after a while and the sameness in my life," the actor said, answering a question from the member of the audience.
"That's why I pulled back. And then when I thought I might want to do it again, they were on to other people. It's always fun. It's really hard, but maybe one or two more times? I don't know. They know where I am.
"I came out last year as a surprise," Crystal, 63, continued. "It was a last-minute decision. They had called and said would you do this thing and honor Bob Hope and that was a kind of cool thing to do. I said OK. I did it, and people wanted to see me, they stood up, and I couldn't talk for about a minute," he said about the thunderous standing ovation.