Bad Hair Bandit Is On The Run After A Suspected 18 Heists!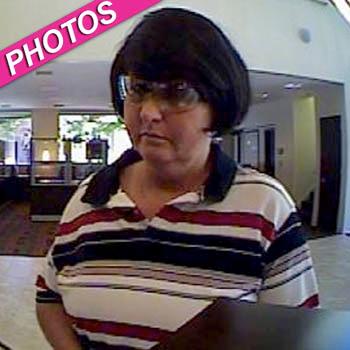 The Bad Hair Bandit is still on the loose.
A women, known now as the Bad Hair Bandit because of the unattractive wigs she wears while committing her crimes, is thought to be responsible for her 18th bank robbery, last Thursday in Butte, Montana.
The female robber has been holding up banks for the last two years Oregon and Washington before moving on to Montana.
The FBI describes the suspect as being a woman in her 30s, 5'5" to 5'7" and with a medium-to-heavy build. The agency has released surveillance photos from all her bank jobs.
Article continues below advertisement
According to Butte Sheriff John Walsh, a heavy-set woman matching that description entered the Bank Of Butte just before 10 am Thursday and handed a note to the teller explaining she had a gun and wanted money - the exact same modus operandi for all of the previous crimes.
"I couldn't confirm she is involved," Walsh told The Montana Standard, "but it certainly has potential."
The robber in this most recent heist, who was wearing a short black wig and large, thick framed glasses, managed to walk out of the bank with the cash In a matter of minutes, escaping on foot.
MORE ON:
Celebrity Justice