Exclusive
Jake Pavelka and Vienna Girardi Drama Was Totally Played Up - Says Jesse Kovacs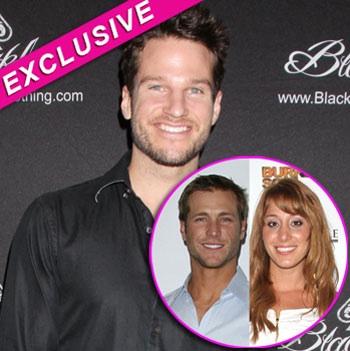 It was no surprise that most of the three hours of the Bachelor Pad 2 premiere spiraled around the ongoing drama between warring exes Jake Pavelka and Vienna Girardi, but was the total episode-domination really justified?
While 6.9 million viewers were glued to the train wreck, a star of last season's show and Jake's former Bachelorette house mate, Jesse Kovacs says he thinks the confrontation was overkill.
Article continues below advertisement
"It's the kind of train-wreck drama that people love to watch, like a car accident on the side of the road," Kovacs, who competed against Jake for Jillian Harris' affections in season five of the Bachelorette, told RadarOnline.com in an exclusive interview.
"I thought it was overkill - if Vienna is over him like she says she is, then why go over it five or six times? Just get over!" said the winemaker from Northern California. "I think she just wanted to get face-time and knew exactly what she was doing, but that's the whole point of reality TV."
Article continues below advertisement
EXCLUSIVE PHOTOS: Bachelor Reunion Pics
With $250,000 on the line for the winner of Bachelor Pad, Kovacs thinks the pair should stop playing up to the cameras and start playing the game.
"They need to drop all this stupid drama and try to win the money. Let it go and move on! Going back on past dramas isn't going to help you win the competition," he explained.
Jake and Vienna may have won the most airtime on Monday's premiere episode but Jesse doesn't think that equals winning the jack pot prize.
"Last season, a lot of people who were heavily featured in the first few episodes were some of the first ones to get booted off," he explained. Instead of the most high profile stars, Kovacs is backing a dark horse.
"I'm putting all my eggs in the Michael Stagliano basket, he's a great guy and I'd love to see him win. He's funny and he makes great TV and would do great things with the money," he told RadarOnline.com.
Article continues below advertisement
As Jesse quietly watched the premiere with girlfriend Summer Albertsen, with whom he'll soon be launching SE Boutique and Wine Bar in La Jolla, California, Vienna and boyfriend Kasey Kahl hosted an unsuccessful viewing party at Hemingway's Lounge in Hollywood.
EXCLUSIVE PHOTOS: Bachelor Contestant's Face Bloodied Up
The bash suffered a serious blow when the cable connection wouldn't work and guests couldn't watch the show, revealed former Bachelor Pad star Elizabeth Kitt, who says the technical difficulties didn't help Girardi's already sensitive mood.