Exclusive
Bentley William's Ex-Wife: The Bachelorette Ruined Our Relationship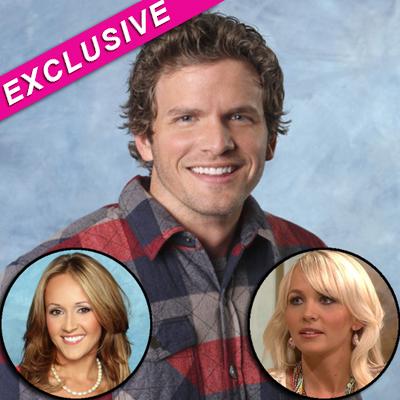 Bentley Williams' ex-wife tells Star that before his appearance on ABC's The Bachelorette, they were thinking of getting back together. But after watching his cruel antics at the expense of Ashley Hebert, Suzette Davis says she's now barely on speaking terms with her ex.
"We were best friends," says Suzette, 31, who has a two-year-old daughter, Cozette, with Bentley, 29.
"Now, we don't talk at all. Even if there was a small chance of us getting back together, now, there's no chance."
Article continues below advertisement
Suzette describes their estrangement as her "worst fear coming true" and has restricted Bentley's access to his young daughter, whom he famously used as an excuse for ditching Ashley.
"He still sees his daughter, but the rules between us have changed," Suzette tells Star. "He doesn't see her as often. He just doesn't want to be here."
The pair married in 2007 and divorced two years later, but they remained "very close."
Now, after watching Bentley on TV, Suzette admits she can't look at him in the same way.
"I don't know what to believe. It's made me question everything from his motives to his feelings," she says.
Bentley claims he was edited to look bad, but Suzette places the blame squarely on her ex-husband.
"He needed to be more careful about how he acted on the show and what he said about Ashley. Now it's haunting him, me and eventually, his daughter. All of us are paying the price."