The Bachelorette: Ames Left 'Pretty Numb' After Elimination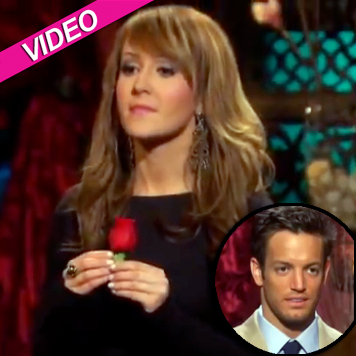 by Radar Staff
It was hometown date night on Monday's edition of The Bachelorette, as 26-year-old dentist Ashley Hebert accompanied her remaining four suitors back home to meet their families, and get a better idea of who they are by taking in where they came from.
The annual episode took Ashley all over the United States as she met a quartet of would-be in-laws: She broke bread with with Constantine's family in Cumming, Georgia; enjoyed a wine tasting with Ben in Sonoma, California; roller skated with J.P. in his native New York; and had a Pennsylvania picnic with Ames, where they kissed under a Magnolia tree.
Article continues below advertisement
"We had the most amazing kiss ever," Ames said. "I don't think I've had such a beautiful moment in all my life."
Unfortunately for Ames, the feelings were not mutual, as Ashley just didn't get the same romantic spark out of their dates, leading her to send him home at the end of the show.
"It's been totally beautiful and full of the unexpected and even more poetic than I could have ever imagined," a choked-up Ames told Ashley following his elimination. "I'll remember every second for the rest of my life."
Ames further clarified his heartbreak on the post-elimination limo ride.
Watch the video on RadarOnline.com
"I feel pretty numb; I've fallen in love with somebody who clearly didn't fall in love with me back and I just wonder what it was," he said. "I was really excited to see what was going to happen between the two of us next and that's something I'm never going to get to know.
"I was just hoping to share a lifetime of adventures with this beautiful woman and ... now I'm back to sharing a lifetime of adventures with myself, which is less enticing."
With Monday's eliminations, three contestants remain: Constantine, J.P., and Ben. They'll accompany Ashley to Fiji on next week's edition of The Bachelorette, airing on Monday at 8/7c ABC.