The Bachelorette Ashley Hebert Doesn't Regret Hong Kong Reunion With Bad Boy Bentley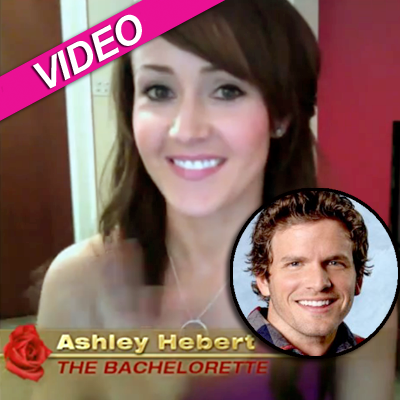 By Adam S. Levy - RadarOnline.com Staff Writer
After Monday's The Bachelorette saw much-despised Bentley Williams return -- and break Ashley Hebert's heart one final time -- the pretty dentist conceded to Jimmy Kimmel that "some men out there are out to just really crush you."
In the episode, Ashley finally saw through Bentley, a Salt Lake City native, for the conniving manipulator America already knew he was, through his mean-spirited vignettes. (Ashley hadn't seen them until the show began airing.)
Article continues below advertisement
"I cannot believe that I wasted so much time on Bentley," Ashley said. "I needed this time away from him to be able to see through him. He's such a player. He disrespected me to the core.
"Bentley, if you're watching this, (bleep) you! I'm done with you."
Bachelor Contestant's Face Bloodied Up
Kimmel, of course, used the thin line between love and hate to bring humor to the emotional situation.
"Was there a specific moment when you realized Bentley was in fact, Satan, the devil?" Kimmel asked Hebert.
"I think for the first time, they really showed what he was doing," Ashley said, via a satellite appearance from her home. She added "being there, it was so different," and she didn't have the proper perspective to suss out his evil ways.
The Sexiest Bachelors & Bachelorettes -- Stripped Down!
"I bet you anything he stole the towels from the hotel room when he left!" Kimmel said.
Still, Ashley remained a tiny bit conflicted about Bentley.
Article continues below advertisement
"Looking back, I can see it, but still .... why did he come back? Why?"
"I think he realized he was going to seem like Hitler/Bin Laden, and he thought he was going to make things better, when they actually made it worse!" Kimmel joked.
Still, Ashley held her head high in spite of her poor judgment of character.
"I took a huge risk," she said, "but I don't regret it."
Kimmel ended the segment asking, "Do you feel that this experience has helped you understand men more or less?"
MORE ON:
Jimmy Kimmel Live
Hebert said that "some men are out there are out to just really crush you ... and to me, it's really disheartening!"
Watch the video on RadarOnline.com
Hebert, 26, follows in the footsteps of past Bachelorettes such as Trista Rehn, Meredith Phillips, Jennifer Schefft, DeAnna Pappas, Jillian Harris and Ali Fedotowsky.
The Bachelorette airs on Monday at 8/7c ABC.