Angelina Jolie: Mom Let Me Move Boy In At 14, We 'Lived Like A Married Couple'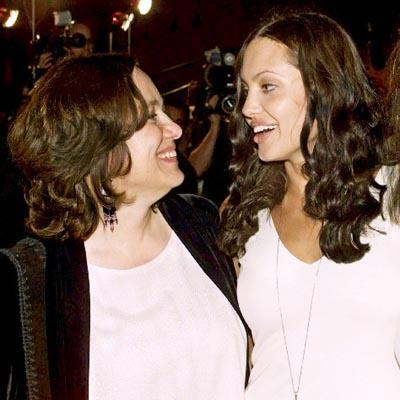 By Adam S. Levy - RadarOnline.com Staff Writer
In a beautiful memorial interview about her late mother, Angelina Jolie inadvertently dropped a bombshell: At just 14-years-old, her mother, actress Marcheline Bertrand, allowed the future A-lister to shack up with a boy "like a married couple" under her roof.
Jolie, who's spent the past few weeks in the U.K., sat down with The Sun's Garth Pearce to pay homage to Bertrand, who died in January 2007 at just 56 after a seven-year fight with cancer.
Article continues below advertisement
The tidbit came out when the Tomb Raider star explained how her mother's liberal ways actually kept her sheltered from much worse elements a young girl could fall into.
"One of my boyfriends lived with me at my mother's house when I was just 14," Jolie told the Sun. "It was the smartest thing my mother could have done because, this way, we weren't hanging out in a park together.
"We lived like a married couple for two years. By the time I was 16, I wanted my freedom and wanted to focus on work."
She said following that relationship, she graduated from high school early and began working, as she wouldn't date anyone until meeting her next serious love, Trainspotting star Jonny Lee Miller, three years later.
Jolie, who has six kids -- Maddox, Pax, Zahara, Shiloh, Knox and Vivienne -- said she wants her brood "to appreciate how fortunate they are in life, compared with so many people who have nothing.