Woman Suing Michaele & Tareq Salahi: 'Don't Go On Their Wine Tours!'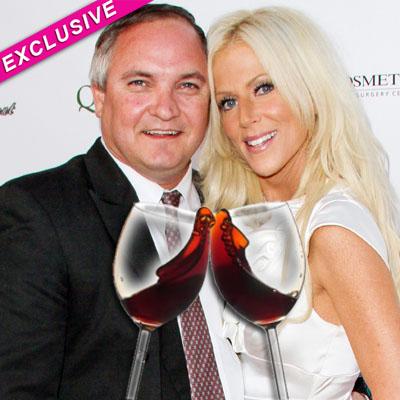 By Cliff Renfrew - RadarOnline.com Reporter
Fuming wine lover Emily McCallum Monday warned people: "Don't go anywhere near Michaele and Tareq Salahi's winery tours!"
McCallum, a Virginia native, is suing the controversial couple for $1,235 after they failed to take her and nineteen of her friends on a wine tour to celebrate her graduation.
The fruity case against the infamous couple was continued Monday at Loudoun County (VA) General District Court until August 3.
Article continues below advertisement
McCallum told RadarOnline.com: "The case has been continued because their former lawyer David Silek is no longer representing them apparently.
"It looks like I will now have to serve the Salahis in person, but I'm determined to get our money back and will see this thing through.
"My message for other people is don't go anywhere near Michaele and Taraeq Salahi's winery tours."
Emily and her finace Chris Martin planned to celebrate her graduation of her Masters Degree in Special Education from Liberty University by going on a tour with Virginia Wine Country Tours with friends and family.
But as the May 14 date loomed, the company told her that they were having problems with one of their vehicle's maintenance which had been scheduled for the trip.
She explained: "Apparently the mini-bus that we were supposed to get had problems and they cancelled on us the day before despite the fact they cashed our checks for $1,235.
Michaele Salahi Hires Lawyer After Being Kicked Out Of Celebrity Rehab
MORE ON:
Real Housewives of DC
Article continues below advertisement
"They promised we would be re-funded and they would give us a gift certificate, but we heard nothing back from them.
"I heard that other people had problems with them and when I contacted Virginia's State Corporation Commission we found out the company was registered to Tareq Salahi.
"We are not even fans of them or their stupid reality show. We just wanted to go on the wine tour.
"After they bailed on us, we ended-up arranging our own tour as we did not want it to ruin my graduation celebration.