Welcome To The Dollhouse Star Heather Matarazzo To Marry Girlfriend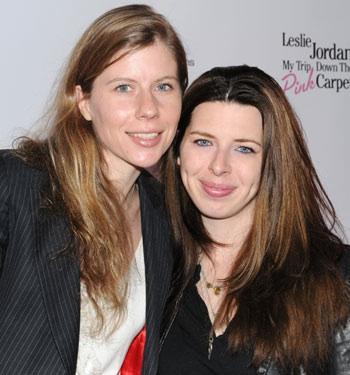 Welcome to the Dollhouse star Heather Matarazzo says she is going to marry her long-time girlfriend and then wants to start a big family.
Now that the state of New York has legalized same-sex marriage, Matrarazzo says she wants to tie the knot with Caroline Murphy, but she's not in a rush. "I always wanted a wedding not a trip to city hall," she told the Associated Press.
Matarazzo and Murphy had planned to marry in California but Proposition 8, which stopped same-sex marriages, prevented them. Matarazzo has also been in the Princess Diaries and is working on her first album. She and Murphy have been engaged for three years.
Article continues below advertisement
They are planning a wedding with nearly 200 guests, according to Us Weekly, which also reports Matarazzo will wear a white dress and Murphy will don a white pants suit.
"We've always talked that Caroline would have a child first and then I will go," Matarazzo said.
The couple also plans to adopt, according to reports.
RELATED STORIES:
Anna Paquin On Being Bisexual: 'There's A Lot Of Prejudice Against Us'