Vienna Girardi: 'I Had A Nose Job... Don't Judge Me'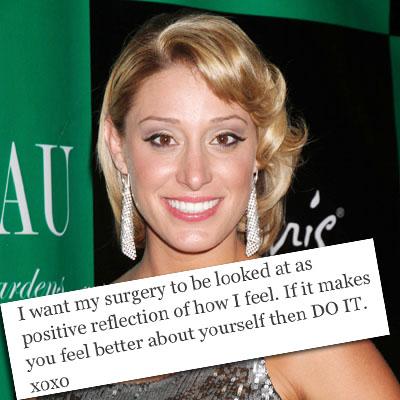 Nobody nose the troubles she's seen!
Vienna Girardi, the blonde, free-spirited winner of The Bachelor edition that starred hunky pilot Jake Pavelka, has admitted to her 40,000+ Twitter followers that she recently had a nose job.
"I want my surgery to be looked at as positive reflection of how I feel. If it makes you feel better about yourself then DO IT. xoxo," Girardi, 25, tweeted Thursday. "Couldn't wear makeup during my ET interview bc of surgery... Dnt judge me lol."
Article continues below advertisement