Tori Spelling Opens Up About Paparazzi Car Crash, Healing With Mom Candy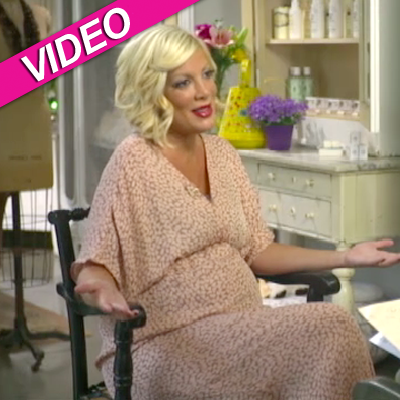 Tori Spelling opened up about her recent car accident involving paparazzi, as well as her up-and-down relationship with her mother Candy, on Wednesday's edition of Good Morning America.
The 38-year-old reality star said the June 13 auto accident, in which she backed into a wall, was to avoid the paparazzi at her children's elementary school.
"The car accident was caused by me: Was it induced because of paparazzi? Yes," she told GMA.
Article continues below advertisement
The Beverly Hills 90210 star said she didn't want the photographer taking pictures of her children and the Tarzana, California elementary school they attend.
Tori, who's expecting her third child this autumn, said she was "really embarrassed" to inadvertently bring that seedy element to the school.
In the chat, Spelling added she's rebuilt bridges with her mother Candy, as the reunion was spurred on as her children Liam and Stella began growing older and asking for their grandmother.
Watch the video on RadarOnline.com
"Now they ask for her," she said. "They want to be with grandma."
Tori added seeing Candy play with the children brought back memories of their interactions when she was a child.