Actress Alicia Silverstone Has A Little Baby Bear!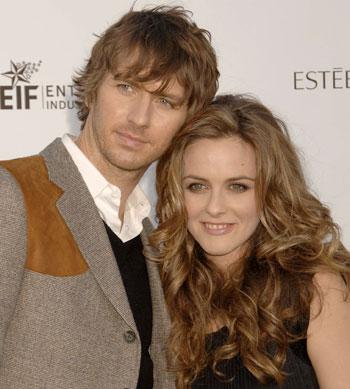 RadarOnline.com Staff Reporter
Just in time for Mother's Day – Alicia Silverstone became a mother!
The 34-year-old actress and writer welcomed a baby son, Bear Blu Jarecki, on Thursday who tipped the scales at 7 lbs., 15 oz.
It's her first child with husband rock musician Christopher Jarecki, who were married in June, 2005.
Her rep said: "Mom and Dad are completely in love with their beautiful baby boy."
Article continues below advertisement
Silverstone, who has appeared movies like Batman and Robin, The Crush and the former NBC television series Miss Match, has turned her hand to writing in recent years.
She is the author of a vegan cookbook The Kind Diet and has two movies, Vamps and Butter, about to be released.
Silverstone often shuns the Hollywood limelight and will be raising baby Bear in her eco friendly Los Angeles home with her husband – complete with solar panels, an organic vegetable garden and a menagerie of rescued dogs.