Top Cop Resigns Amid Murdoch Phone Hacking Scandal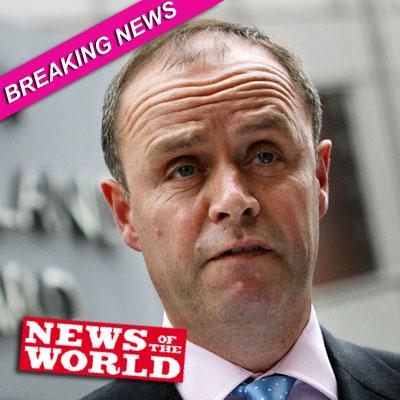 by RadarOnline.com Staff
The London police Assistant Commissioner John Yates resigned Monday amid the growing firestorm surrounding the phone hacking scandal that is threatening to topple Rupert Murdoch's vast media empire.
Yates made a decision two years ago to not re-open a police investigation into the alleged phone hacking by the now defunct News of the World, saying he did not believe there was any new evidence to consider. He has said in recent weeks that he regrets that decision.
Article continues below advertisement
Police have been under growing pressure to explain why their original hacking investigation several years ago failed to find enough evidence to prosecute anyone other than News of the World royal reporter Clive Goodman and private investigator Glenn Mulcaire. Detectives reopened the investigation earlier this year and now say they have the names of 3,700 potential victims, including celebrities, a murdered child and the relatives of slain British soldiers.
Yate's resignation follows a weekend of dramatic developments in the Murdoch story, including the resignation of Yate's boss, police commissioner Paul Stephenson, who stepped down Sunday over his ties to Neil Wallis, a former News of the World executive editor who has been arrested over the scandal. Also Sunday, Murdoch's top executive and close confidante Rebekah Brooks was arrested and later released. Brooks is the tenth person arrested in the scandal.