Rebekah Brooks Arrested As Murdoch Phone Hacking Scandal Continues To Explode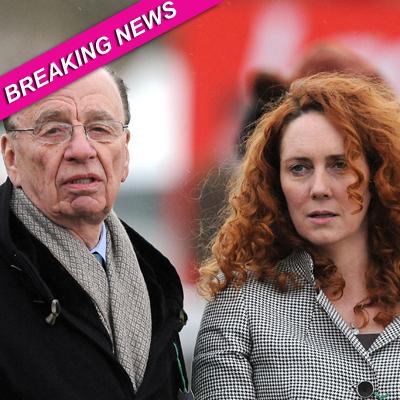 Rebekah Brooks was sensationally arrested Sunday in London. She's the 10th person arrested in the exploding phone hacking scandal that is threatening to take down Rupert Murdoch's worldwide media empire.
Brooks, who was editor of News of the World at the time a reporter hacked into the phone messages of a murdered teenage girl and went on to become one of Murdoch's top corporate officers, went to a London police station today for a pre-arranged interview. She was unexpectedly arrested on the spot.
Article continues below advertisement
Brooks had been expected to testify before Parliament Tuesday along with Rupert Murdoch and his son James.
The scandal has already moved onto U.S. soil. As RadarOnline.com previously reported, Les Hinton, the CEO of the Murdoch-owned Dow Jones -- publisher of The Wall Street Journal -- has resigned.
And Hollywood is on board as well. Actor Jude Law has sued Murdoch's Sun newspaper, alleging it hacked into his phone in 2005 while he was in New York.