Teen Accused Of Killing Parents With Hammer --Then Throwing Party -- Faces Judge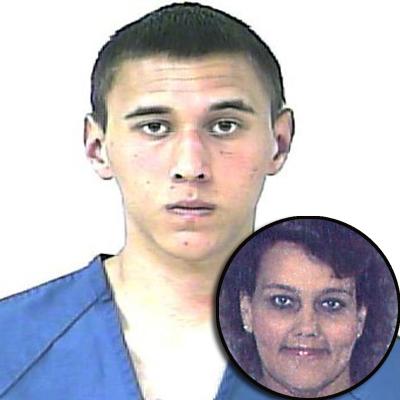 By Adam S. Levy - Radar Staff Writer
Just days after police say 17-year-old Tyler Hadley bludgeoned his parents to death with a 22-inch hammer -- then threw a party for as many as 60 friends -- the teen made his first court appearance via videoconference at Florida's St. Lucie County Courthouse on Tuesday.
During the hearing, a judge denied Hadley bond, appointed him a public defender and formally charged him with two counts of 2nd degree murder with a weapon in the death of his parents, Blake Hadley a 54-year-old worker for Florida Power and Light, and Mary-Jo Hadley a 47-year-old schoolteacher.
Article continues below advertisement
The 2nd degree murder charges are the highest the state can file without an indictment from a grand jury, which is expected to convene within the next six weeks.
Hadley was being held at a Fort Pierce, Florida detention center for juveniles.
Noise complaints from neighbors led officers to Hadley's party at 1:30 am ET Sunday, officials said, noting they received a tip regarding the killings, and returned three hours later to investigate. They came back to find the gruesome crime scene, where a hammer was placed between the bodies in a bedroom in the house, Port St. Lucie Police said.