Ted Kennedy's Son Patrick To Marry Schoolteacher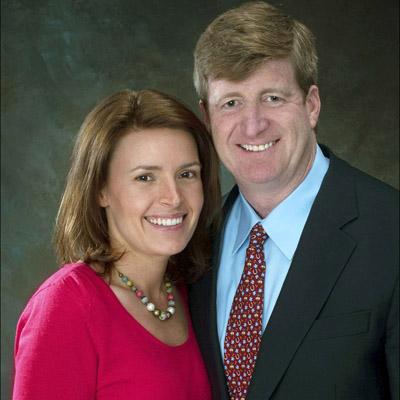 By Adam S. Levy - Radar Staff Writer
It's time for another royal wedding.
No, Will and Kate aren't renewing their vows already, but rather America's royal family, the Kennedys, will be throwing rice when Patrick Kennedy, the youngest son of the late Sen. Edward Kennedy, exchanges "I do's" with New Jersey schoolteacher Amy Petitgout Friday at the family's Cape Cod compound.
Patrick, 44, is a former eight-term congressman who represented Rhode Island.
Article continues below advertisement
He met Petitgout -- a 32-year-old sixth grade teacher, who has a 3-year-old daughter named Harper -- last year while giving a speech in New Jersey about his late aunt Eunice Kennedy Shriver, and the legacy she left with the Special Olympics.
Upon getting engaged in March, he told the AP, "My father spoke about his true compass, guiding him through his journey of life -- I have found mine with Amy.
"She has helped me navigate the uncharted waters of life beyond politics and given me the reason to look forward to a personal life with family and friends."
He told Boston's WCVB-TV his father, who died August 25, 2009, would've been fond of his soon-to-be daughter-in-law.
"Dad never got to meet Amy," he said. "I know he would have loved her."
"He's a great guy," Patrick said of his late father. "It's just like he's still here in every single person who comes up to me.
"I love having people come up to me and tell me how much of a difference he made in their life."