Betty Ford's Funeral: 2 Presidents, 4 First Ladies To Attend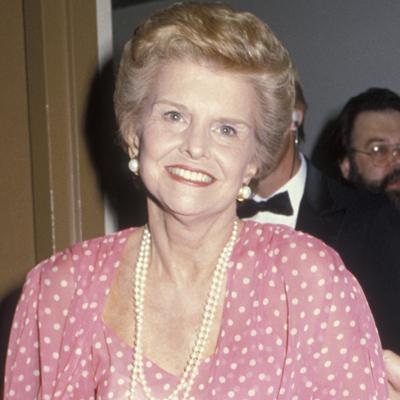 By Adam S. Levy - RadarOnline.com Staff Writer
First Lady Michelle Obama, and a list that reads like a who's who of American politics, will be front-and-center at Palm Desert, California's St. Margaret's Episcopal Church for Tuesday's funeral service for former first lady Betty Ford, who died at 93 on Friday.
Along with Mrs. Obama, former U.S. presidents Bill Clinton and George W. Bush, as well as three ex-first ladies -- Secretary of State Hillary Rodham Clinton, Nancy Reagan and Rosalynn Carter -- will be on hand in memory of Ford, who's legacy is primarily defined by the non-profit drug and alcohol treatment center she founded that bears her name. (Former first lady Laura Bush is not able to attend, but sent her condolences though her husband.)
Article continues below advertisement
Also expected to attend is Maria Shriver, in what will be her first public appearance since filing for divorce earlier this month.
Carter, journalist Cokie Roberts and former Betty Ford Center director Geoffrey Mason will deliver the eulogies at the funeral, which is private, but will be televised.
A second funeral will be held Thursday in Grand Rapids, Michigan (her late husband, former president Gerald Ford, is buried there at his museum). Former first lady Barbara Bush is slated to attend.