Private Eye At The Center Of News Of The World Scandal: I Was Ordered To Hack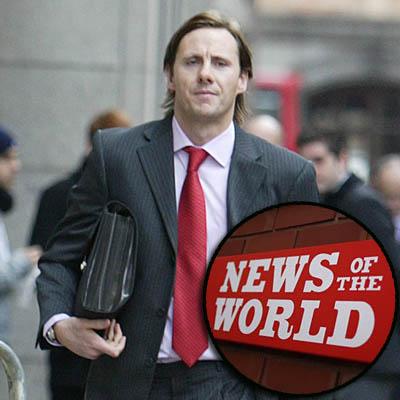 By Cliff Renfrew - RadarOnline.com Reporter
The man at the center of the hacking scandal, which has rocked Rupert Murdoch's media empire, has claimed that he was instructed to do so by his bosses at The News Of The World.
Private investigator Glenn Mulcaire -- who was jailed in 2007 after he admitted hacking phones to provide information for the now defunct newspaper -- has broken his silence on the scandal.
His legal team claimed Friday that he "acted on the instruction of others" and that suggestions he acted independently were "untrue."
Article continues below advertisement
Mulcaire's lawyers claim that their client believed that there were times when he thought the instructions came from those who wished to solve crimes.
The statement said: "Glenn Mulcaire has already expressed his sincere regret to those who have been hurt and affected by his activities and he repeats that apology most sincerely.
"He was effectively employed by News of the World from 2002 to carry out his role as a private investigator.
"As he accepted when he pleaded guilty in 2007 to charges of phone interception, he admits that his role did include phone hacking."
"There were also occasions when he understood his instructions were from those who genuinely wished to assist in solving crimes.
"Any suggestion that he acted in such matters unilaterally is untrue. In the light of the ongoing police investigation, he cannot say any more."
Article continues below advertisement
British Authorities continue to investigate claims they hacked the phones of some 4,000 people, including celebrities, politicians, a murdered schoolgirl, and relatives of slain British soldiers – all with the encouragement of top editors in an effort to get scoops for the paper.
A British Parliamentary Committee recently questioned NOTW editor Rebekah Brooks, James Murdoch, and chairman Rupert Murdoch, about the hacking scandal with all three denying any knowledge of it.