Rihanna Makes Grandpa's Night Shirt Fashionable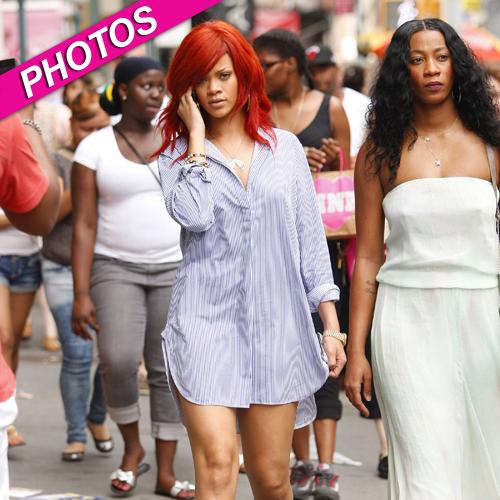 by Radar Staff
First, Rihanna turned a song about her umbrella into a worldwide hit; now she's making what looks like a pajama top into the next must-have for fashion week.
The 23-year-old Barbadian beauty was gorgeous as usual roaming the streets of New York city on Monday in the baggy shirt, which covered most of her sexy body.
The S&M singer, who performed a sellout show in Atlantic City, New Jersey on Sunday, was apparently very impressed with her customized accommodations in the city that never sleeps.
Article continues below advertisement