Report: Jenny McCarthy Ditches Oprah For The Peacock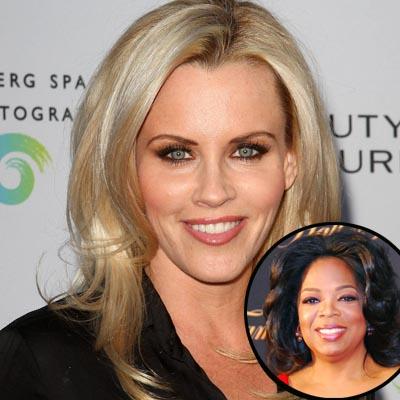 Jenny McCarthy, frustrated with the creative direction at the Oprah Winfrey Network, has taken a show she's developing to NBC, Fox News reported.
"Jenny wasn't thrilled with the direction that OWN producers were going with on the show," a source told Fox 411 of the spat over the show, which McCarthy inked a development deal for in 2009. "She had been working with Oprah and her producers for over a year, developing this project for OWN.
Article continues below advertisement
"Jenny finally decided to embrace Oprah's philosophy, which is to 'follow your bliss,'" the source told Fox. "Well, Jenny followed her bliss and walked right off the project."
OWN officials told Fox the network "does not have a show in development with Jenny McCarthy," while NBC and McCarthy declined to comment on the story.
McCarthy, a native of Chicago (home of Oprah's Harpo studios), was appeared several times on the Oprah Winfrey Show.
Winfrey, whose network has lagged in the ratings in 19 months on the air, said at a cable industry event in June: "It's a little harder making a judgment as to what other shows can do. It's about finding your particular flow and being able to connect to it."
RELATED STORIES:
Jenny McCarthy At 211 Pounds Is Baby Bump Seen Around The World