Jenny McCarthy At 211 Pounds Is Baby Bump Seen Around The World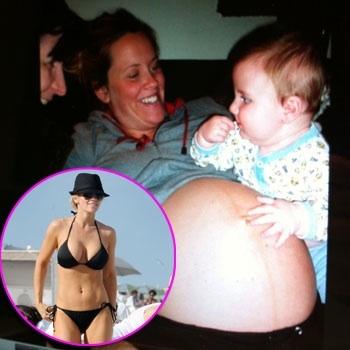 Jenny McCarthy's decision to post a photo of herself weighing 211 lbs. during her 2002 pregnancy has reverberated around the world.
After RadarOnline.com published the stunning photo on Friday, it became the talk of the social and mainstream media world.
The actress posted the photo because after she told Shape that she'd ballooned to 211 during her 2002 pregnancy with son Evan, many fans doubted she could ever have weighed that much.
Article continues below advertisement