Nicole Scherzinger Engaged To Race Car Champ Lewis Hamilton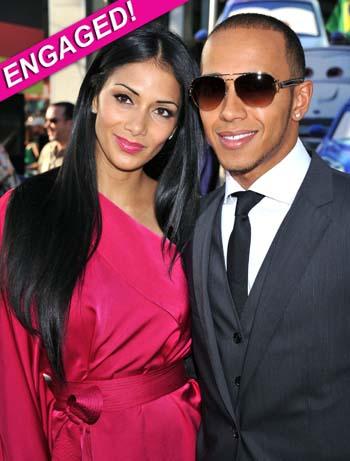 Bad luck boys, Nicole Scherzinger is officially off the market.
The former Pussycat Doll, who will be starring on The X Factor this fall, is engaged to British Formula One champion Lewis Hamilton.
Nicole Scherzinger Lets Her Hair Down In Vegas
It was the singer's dad Alfonso Valiente who broke the news. "Yes, they are engaged," he told the UK's Mail on Sunday.
"My future son-in-law is a really nice guy, really down-to-earth. My family all like him. The good spirit is there."
Article continues below advertisement